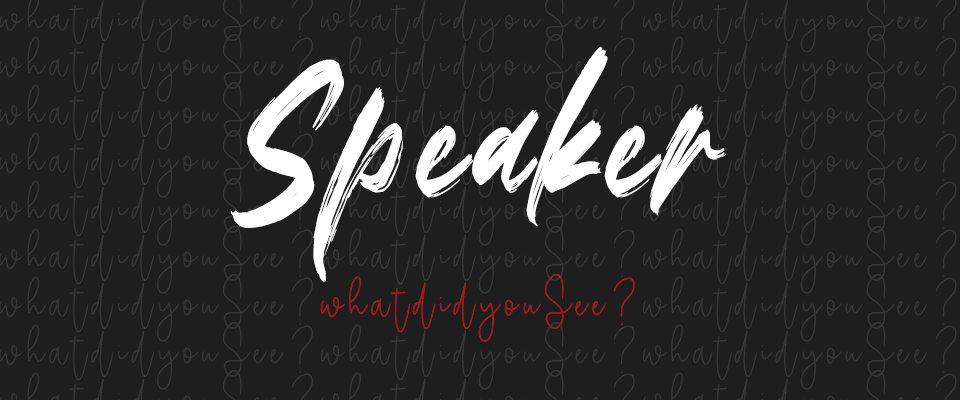 Speaker
**This game has been rewritten and recoded from the start! Any saves prior to 7/26/22 will not work properly!**
Last Update: 8/25/22
Speaker is a modern fantasy character-driven interactive novel focusing on the relationships (romantic, familial, or otherwise) formed within your rag-tag group of misfits. It will be the first book in a series.
Build a relationship with your twin sister as well as 5 romanceable characters (one male, one female, one nonbinary, and 2 whose gender you choose). Choose one of seven routes - one for each RO, a polyam romance with Li and Sebastian, or eschew romance entirely!
Have a shadow dog. He's a good boy.
Go on road trips with your new friends and try to save people from a prophesied fate.
Learn more about your family's curse and what it means to be a Speaker.
I make weekly progress updates on my tumblr blog.
If you'd like to support Speaker's development, I have a ko-fi and a patreon!
Warnings: descriptions of blood, gore, and violence. Mentions of death. Nightmares. Being watched. A fair amount of swearing. I will update this list if anything applicable arises.
━━━━━━━━━━━━━━
The Story
Your family is cursed.
The firstborn child in each generation is born a Seer, haunted by visions of the future they can neither stop nor control. For thirteen generations, they've suffered in silence, seeing death and disaster before it comes but unable to prevent it or even give it voice.
You are the second born.
Born only a few minutes after your twin sister, you avoided your family's curse - by either luck or providence. As the twin sibling to your generation's Seer, however, you have a rare and amazing gift. You are a Speaker, able to understand her visions and translate them in a way other people can understand.
The two of you have made a living hunting down and trying to stop them at the source, plucking people from the clutches of death. You aren't always successful, and the pay is pretty much nonexistent, but it gives you a sense of purpose and hey, it's still better than working retail.
The visions are becoming more frequent lately, and their contents more violent. Is there a thread connecting them that you aren't able to see? Or is this just a sign of the times?
Either way, one thing is for sure: it's too much for just the two of you. You're going to need help.
━━━━━━━━━━━━━━
Characters
The Speaker
This is you, the player character. The twin sibling of a Seer, you narrowly avoided being the Chosen One pretty much just by the flip of a coin. Part caretaker, part private investigator, part vigilante, you travel the country trying to prevent your sister's terrible visions from coming true. Your name, appearance, gender, pronouns, and personality are all customizable.

The Seer
Your twin sister. Older than you by four minutes, she suffers from the curse you avoided, plagued by visions of pain and death that she can only speak of to you. Stubbornly optimistic in spite of her powers, she is rarely seen without a smile. On bad days, she has trouble telling what's real and what's a vision, but that doesn't stop her from trying to live her best life. Her appearance is determined by the Speaker's, and her name is chosen by you.
The Dog
A Black Dog that has imprinted himself on you and your sister. He is about the size of an Irish Wolfhound, though he can increase or shrink his size depending on canine whim. Likes to go on car rides. Begs for food scraps even though he can't eat them. Goodest boy. Name is decided by the player.
The Dryad-Next-Door - Azalea Mirin
Azalea has lived next door to you for as long as you can remember, and your families are long-time friends. Gentle, soft-spoken, and unassuming, she can often be found working in her garden, and she regularly brings you pies or muffins she's made using the things she grows. Az is very much a homebody, and has very adamantly refused to travel with you in all the years you've known her, though she doesn't mind housesitting if you ask nicely.
Azalea is a romanceable character.
The Austere Detective - Sebastian Wynric
A private detective that you hired to help with your sister's latest vision. He doesn't talk much and can sometimes be a little sharp-tongued, but he seems ultimately harmless - or, at the very least, he means you and your sister no harm. You're pretty sure he isn't fully human, but he's never said anything about it and you're not sure if it would be rude to ask.
Sebastian is a romanceable character.
The Quiet Witch - Liam/Lily/Li Cowles
A healer, and potentially an old friend. Your family and theirs have been familiar with each other for generations, but you haven't seen them since you were children. You remember them being quiet and shy, but surprisingly mischievous, and it seems that has carried into adulthood. They lean really heavily into the "spooky" angle of witchcraft, but you're not sure how much of that is just for appearances.
Li's gender is chosen by the player. They are a romanceable character.
The Mysterious Musician - Kana
Kana is a traveling musician who you keep bumping into. They found themself in the wrong place at the right time and have been dragged into your adventures, though they seem willing enough to go along with it... for now. They keep their cards close to their chest, and you aren't sure how much of what they tell you about themself is true - you aren't even sure Kana is their real name - but they seem to genuinely want to help.
Kana is a romanceable character.
The Merry Wanderer - Roderick/Aurora "Rory" Kane
The victim in your sister's latest vision. You manage to save their life, but at what cost? Friendly, outgoing, and perhaps a little too trusting, their resemblance to a golden retriever is almost uncanny. Never one to stay in one place for long, Rory has decided to travel with you for now... both for your safety, and their own.
Rory's gender is chosen by the player. They are a romanceable character.
━━━━━━━━━━━━━━
Credits
Thank you to my mom for being my first and biggest fan. I always promised I'd do this if I became a published author: HI MAMA!
Thank you to my beta readers for keeping this story legible.
Itch.io page background image by Michael Mouritz on Unsplash